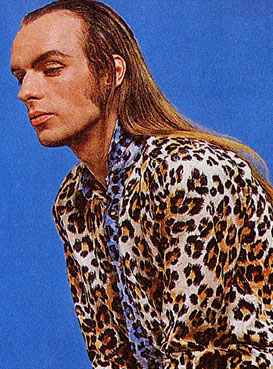 Campbell Yates and I secretly met in the coach house he rented as a teenager in the 70s and we listened to this guy who made these crazy records that we believed nobody else had ever heard of named Brian Eno. Before and After Science, Taking Tiger Mountain By Surprise, Another Green World. He was our hero and we were his unlikely Winnipeg fan club.
It was sort of cute 10 years later to hear he and Daniel Lanois produced a pop band and it became pretty successful. Cute because we knew what he was really into was way cooler than a pop band that rhymes with boo hoo.
Cut to: One day 10 years later driving in the country and on CBC they announce they were about to play a band from Russia that Brian Eno had been working with. It was a big deal, lots of anticipation in the CBC introduction about the Russian band's experience working with Eno and then the music started ….and it sounded like every Eno record.
That was just wrong.
Note to self: Try not to make other people sound like yourself if you're hired to produce them.